Across industries, COVID-19 has made in-person selling impossible, and commercial solar sales is no different. As we re-enter this brave new world of doing business, we are also redefining what it means to create and cultivate meaningful connections with customers.
Even before the pandemic, account-based marketing (ABM) was gaining traction as a better way to target and nurture commercial solar leads. In the COVID world, ABM can move your marketing efforts forward in a way that significantly impacts sales.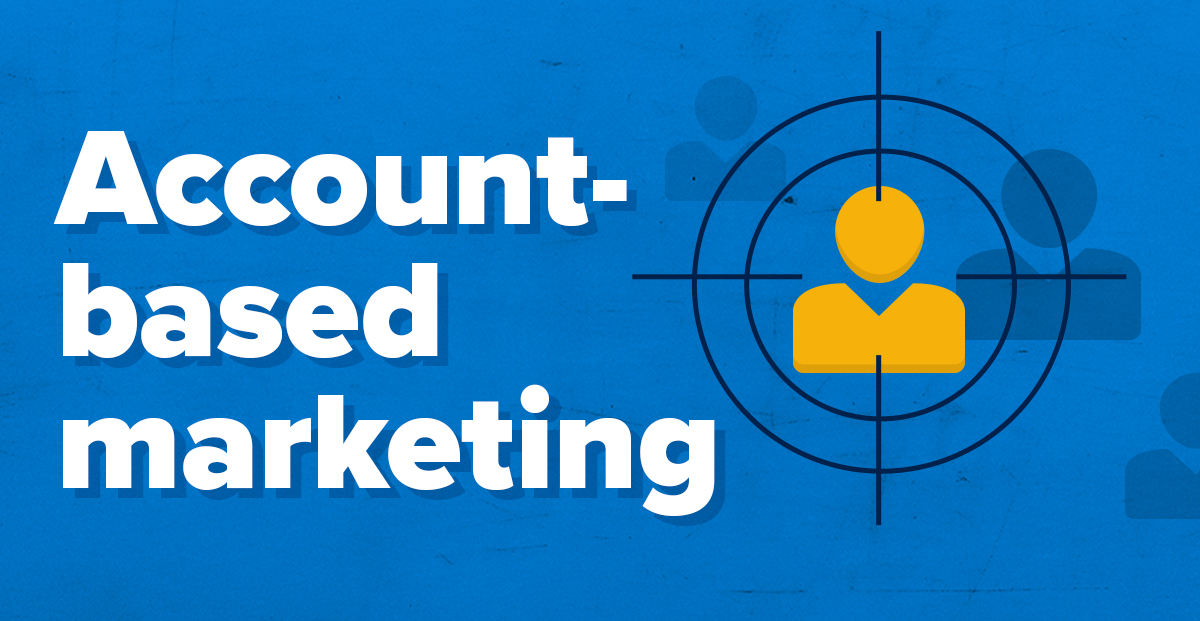 So what is Account-Based Marketing and why should you do it?
In short, Account Based Marketing combines the efforts of your sales and marketing teams to collectively focus on clearly defined target accounts. Your marketing team can then deploy campaigns that personally resonate with the right contacts at these targeted accounts, at the right time in your sales cycle.
For the solar industry, ABM is a great way to find qualified targets for commercial solar and nurture those leads with content that serves their information needs and speaks to their industry context. The benefits? Shorter sales cycles, better sales and marketing alignment, and ultimately better marketing ROI.
According to Forrester, by 2019, 55% of marketers rated their ABM strategy as "established" compared to just 43% in 2018, suggesting ABM is here to stay.
Here's a quick guide to ABM for commercial solar in five easy steps:
Step 1: Identify your ideal customer profile & target accounts.
The critical first step for your ABM strategy is to identify your Ideal Customer Profile (ICP) for your company. To define your ICP, research and identify high-value markets and regions. Then, drill down to find your target accounts within these markets. Create subsegments of your marketing list for these groups. For hyper-local targeting, consider joining groups and associations specific to this market and location, and augment your list organically.
Step 2: Research and prioritize your target accounts and their decision makers.
There are a number of ways to prioritize your accounts. However, if this is your first attempt at ABM, we recommend a two-tier framework. It's simple and can easily be adopted by your sales and marketing teams.
How it works: Once you have identified your target accounts, you'll prioritize them into two "tiers" based on your ICP. Tier 1 accounts fit all criteria of your ICP, and you will spend the majority of your effort on this list (usually 5 to 50 accounts). Tier 2 (50-100 accounts) could check most boxes of your ICP, but maybe not all. They will still be marketed to but will not have the same priority as your Tier 1 accounts.
From there, you'll need to determine who the decision-makers are at these target accounts. You may need to do some direct email/calls to these entities to find out. LinkedIn can be an invaluable source as well.
In the commercial solar market, going solar is a group decision, but there usually is one key decision-maker and 1-3 influencers.
Let's say a target account in your Tier 1 is a school district that want to solarize a number of its campuses . The decision-makers at this target account may sit on the District School Board, but influerncers may include Facilities Managers, Energy Managers, or even principals at the schools. You can identify the right people via the district directory or website, or even call the District office and inquire directly.
Step 3: Develop your Campaign(s)
Now it's time to put your research to use with customized content that speaks directly to these target accounts and their decision-makers. Your content should explicitly appeal to a target account's pain points and address how you can solve them.
Keep in mind that the beauty of ABM is that it's personalized to these organizations; this is why your content needs to speak specifically to them.
For example, you could write case studies specific to your target vertical, and then create a personalized presentation or webinar tailored to the decision-maker, thereby directly connecting the studies to your Tier 1 target account. This could also be gated content on an exclusive landing page that is only available through access you provide once the prospect fills out a lead form. (Keep the information requested brief, but important to your qualifying process, such as size of business.)
To maximize your ABM campaign, we strongly recommend creating content that you can also use for a broader inbound marketing campaign. This can allow you to adjust content from your ABM campaign to engage a wider audience, starting with your Tier 2 accounts.
Step 4: Launch your campaigns
Execute your campaign thoughtfully – otherwise steps 1 to 3 will have been a waste of time. Ensure your outreach connects with your decision-maker through tailored messages. If you have been creating inbound marketing content such as a case study or white papers, customize it for your recipient and summarize the key points in email marketing. If the lead is further along, a webinar may be in order.
Don't stop there: ABM thrives on maintaining a personal touch to cultivate the lead, so follow up consistently, but respectfully. As the majority of us are now working from home, there is a greater chance that a follow-up phone call or Zoom meeting can be quite effective.
Step 5: Measure, Reflect, & Refine
There are a variety of ways to measure the success of your ABM using established KPIs (Revenue Won being the most important!). Once you have established your KPIs, use them to reflect on what works for your vertical, and what needs to be refined. Give your teams enough time to generate results and then adjust your strategy as necessary, which can take 3-6 months.
---
ABM is about quality over quantity
Let's not sugarcoat things: The aim of ABM is to eliminate "batch and blast" forms of outreach in favor of more quality interactions. Your leads can see through generic campaigns, so don't waste their time, or yours. Your engagement should be individualized and personalized, even if that means fewer leads on your list that could be qualified.
Want to know if ABM is the right fit for your solar company? Are you unsure what your ICP is in the new solar landscape? Do you have another marketing strategy that you want ABM to be a part of? CPMG is here to help, and we'll do more than just define these acronyms – we'll put them to work for your business. For more information, get in touch.
By Zubin Segal & Nancy Edwards